Our Double rooms
The double rooms are about 16 to 20 square meters large, they are equipped with flat-screen TV and have large, private, en suite bathrooms with shower or bathtub and WC. Double rooms have either a double bed or two single beds (single beds can be put together like a double bed). All double rooms are at the back of the house.
A rental phone is available for an additional charge of EUR 1 per day. You can make calls (inland and abroad) for moderate prices and you can receive calls on a landline-number.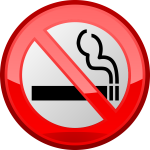 All rooms are no-smoking rooms. Somoking is allowed at the terrace only.
Free of charge wireless internet (Freifunk WiFi) is available in all our rooms, additionally a comercial WiFi-service can be booked for a moderate price.
Amenities:
double bed (180 cm wide) or 2 combinable single beds
wardrobe
table with 2 seats
flat-screen TV
bathroom with WC and shower or bathtub and hair-dryer
Prices:
For the prices at your desired date you may query our online-booking-system:
Book