Our Rooms
Our cosy rooms are modern furnished. They all have private bathrooms and TV. Smoking is allowed on the terrace only. Wireless Internet Service is available in alls rooms. All rooms are accessible through stairs, our house has no elevator.
Bright and cosy single rooms with flat-screen TV, about 10 to 11 square meters large. The rooms have small private bathrooms with shower and WC.
---
Double rooms are about 16 to 20 square meters large, they have flat-screen TV and a lage private bathroom with shower or bathtub and WC.
---
The apartment is located under the roof, it provides a living room with flat-screen TV, a bedroom with 2 beds, a kitchen and a bathroom with shower and WC.
---
A rental phone is available for an additional charge of EUR 1 per day. You can make calls (inland and abroad) for moderate prices and you can receive calls on a landline-number.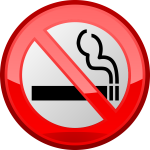 All rooms are no-smoking rooms. Somoking is allowed at the terrace only.
Free of charge wireless internet (Freifunk WiFi) is available in all our rooms, additionally a comercial WiFi-service can be booked for a moderate price.
For the prices at your desired date you may query our online-booking-system.